Sleep Tracker
SnoreTrack is a snoring and sleep tracking app. It functions as the command center for the SnoreCoach device and delivers insight into your sleep, identifying potential issues. It will help you get smart about your sleep, eliminate snoring, and track your improvements.
Reliable and Accurate
SnoreTrack listens to you while you sleep and tracks your snoring, while looking for specific snore patterns that have been shown to be associated with Obstructive Sleep Apnea (OSA).
It utilizes proprietary snore detection algorithms to provide a sophisticated snore tracking solution that even filters out sounds like talking, television, or other ambient noises.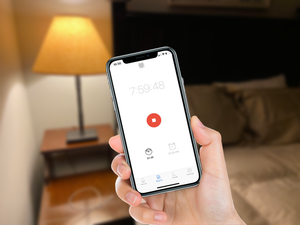 Records Through the Night
SnoreTrack uses your phone's microphone to monitor your sleep. It records notable sleep events, such as snoring, sleep disturbances, and movement related data (when paired with SnoreCoach).
Shows Insight In The Morning
SnoreTrack prepares nightly sleep summaries, giving you a quick look into your quality of sleep. Or dive deeper into your sleep log to compare your results over time.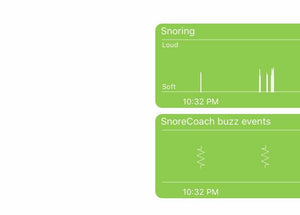 See When You Snored
And when your SnoreCoach device helped you stop. Replay your snores the next morning to hear how they sounded.
Track Your Sleep For The Long Run
SnoreTrack stores daily logs of your sleep stats, and also shows you how your sleep is trending over the long-term. Sleep is vital -- see how yours improves over the weeks, months, and years.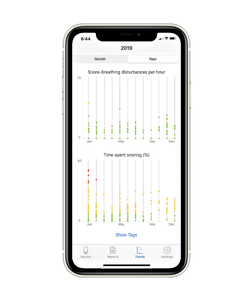 *Certain SnoreTrack features only work when paired with SnoreCoach device.